In today's ever changing market, it is imperitive that like financial and legal advisers we have property advisers.

Generally, the most important financial asset the average Australian has is our home.

If you would like to engage a property adviser who offers unlimited free advise on your property until point of sale, contact us.

Life wasn't meant to be easy!

And we don't intend to suffer alone.

Theme parks, Golf Courses, Whale watching from our local club and a new Rugby League Stadium. With employment opportunities and affordable living.

Come and suffer with us.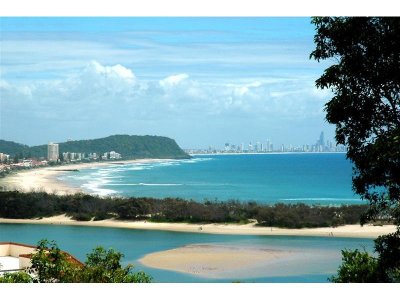 14Dec07

THE Gold Coast needs more than 100 new houses a week to cope with its huge population growth.

The city's population increased by 17,374 people in 2006.

Between now and 2011, when the city is expected to hit 643,000, about 55,000 people -- roughly equivalent to the population of Mackay -- will have been be added to the Coast.

To deal with the massive population boom, the Gold Coast needs 133 new homes a week, according to a new report by real estate agency chain PRDnationwide's corporate office.

"An average of 2.5 people live in each household, so the Gold Coast needs 133 new dwellings per week to cope with demand, 36 more than the year before," said PRDnationwide spokeswoman Lynda Campbell.

"That number is expected to be sustained each year, in line with the Coast's forecast population boom. However, land supply in the Coasts's seaside villages is rapidly drying up.

"The future lies in finding land in the Coast's outer reaches, or through the creation of medium and high-density buildings on the coastal strip."

Ms Campbell said migration and family creation had pushed the Coast's growth rate to 3.5 per cent a year.

In comparison, Queensland's growth rate is 2.4 per cent and Australia's is 1.3 per cent.

Ms Campbell said that, with its natural attractions, entertainment venues and ideal climate, the Gold Coast was the top choice for people seeking to relocate.

"The Coast lifestyle is attractive to people of all ages, from retirees to young adults who might come to the Coast initially for Schoolies (Festival), fall in love with the place and want to move here at a later date."

Ms Campbell said housing developments to cater for the population boom were occurring outside the Coast's coastal strip.

"The areas that will benefit in the future will be those that have suitable pockets of land available for development," she said.

"Those areas are in the northern corridor of the Gold Coast, such as Coomera, where we are already seeing a population boom, and in northern NSW."

However, while the extra population demands an unprecedented number of new homes, building app-rovals and sales are not keeping pace.

In 2003, there were 3973 housing approvals on the Gold Coast, but this had dropped to 3441 by 2006.

Similarly with units; there were 4358 given approval in 2003 but only 3125 by 2006.

The diminishing supply of homes has also driven up prices. The city's median house price is now $436,050, up from $310,000 in 2003.

"Land prices have also risen dramatically, from a median of $155,000 in June, 2003, to $215,000 in June, 2007," said Ms Campbell.

The Housing Industry Association of Queensland said all levels of government had failed to keep pace with the massive population boom and were not releasing housing approvals fast enough, nor providing infrastructure to cater for the growth.

"On the Gold Coast, it now takes at least eight weeks to obtain a housing approval and in Tweed Heads it is far worse. There, it can take up to six months," said Col Buttenshaw, the executive director of the HIA Gold Coast and Northern Rivers branch.

"There are planning zones where new houses could be built in Coomera and Yatala but there is a very slow release of land because the council is so slow in its approval process.

"Most big developers have land coming on line for new housing projects, but they are still waiting for approvals and it could take at least two years before the housing is built."

Mr Buttenshaw also said a continuing skills shortage in the construction industry was adding thousands to the cost of a new home.


The Gold Coast Real Estate market is evolving at the moment. Supply is tight with agents along the Gold Coast reporting fewer properties on the market, evidenced by slimmer real estate sections in local papers and less internet activity.

This could just be the seasonal winter market, however it provides a great opportunity for those wanting to sell their property. Tighter supply, coupled with constant demand generally means prices will remain strong if not improve. This is often in contrast to the peak Gold Coast selling season, January, where so much supply hits the market Buyers are flush with choice and can often hunt bargains out because of the over supply.

While the US faces a gloomy economic recession, the Gold Coast market rem-ains the jewel in the Australian real estate crown, offering everything from luxury high-rises to beachfront, waterfront and mega-mansions.

Just take your pick.

Christmas holidays are generally a quiet time for real estate sales, but not on the Gold Coast, according to the Real Estate Institute of Queensland (REIQ).

REIQ president Peter McGrath says property sales are expected to continue almost unabated with many visitors expected to spend money on theme parks, restaurants and property.

Mr McGrath says capital cities like Brisbane do experience a slow down.

"We're very fortunate on the Gold Coast, it's actually one of our busiest periods with an influx of tourists," he said.

"Naturally a percentage of them fall in love with the Gold Coast, and so they should while they're here, and do either purchase investment properties or just lovely units for them to come and use during the year."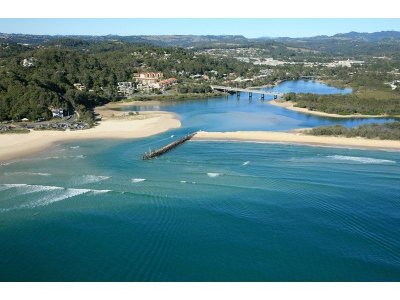 Working families under acute pressure: PM

Prime Minister Kevin Rudd has described the pressure on working families from "mortgage stress" and other financial problems as acute.

Economists predict the number of Australians likely to default on their home loans this year will increase because of rising interest rates, massive credit card debt and falling house prices.

Research by JP Morgan and Fujitsu Consulting quoted in Fairfax publications suggests 750,000 home owners will be hit by "mortgage stress" in the coming months.

It is anticipated up to 300,000 of those will default on the loan and could have their homes repossessed.

Mr Rudd says the Federal Government has made reducing the rate of inflation its top priority, because of the financial pressure on families.

"I am deeply aware of that, not just through having spoken to so many thousands of them through the course of the last couple of months of last year, but also through the many many communications that I've had from our ministers and back benchers right across the community," he said.

"There are real pressures out there and mortgage stress is among them."

Fujitsu Consulting spokesman Martin North says it is not just working class families who are finding it hard to make their mortgage repayments.

"It's spilled out into into the families of middle Australia, but also were seeing it beginning to emerge in some of the high net-worth groups as well," he said.

JP Morgan spokesman Brian Johnson says one of the factors driving the problem is massive credit card debt.

"The fact is, the average household in Australia [spends] over three months of its disposable income on credit card debt," he said.

"The other thing is that in Australia we only have a system of negative credit reports, which means the credit bureaus only capture people who are defaulting on their credit card.

"There's no data captured about the actual total dollar value of debt."

ANZ chief economist Saul Eslake says a number of factors have contributed to the problem, but he says compared with international standards the number of people in trouble is still quite small.

"There are more than five million mortgages in existence in Australia and although the number of people who are encountering difficulty servicing them is clearly rising, the proportion remains extremely low, especially by comparison with the United States," he said.

New South Wales Premier Morris Iemma says 'mortgage stress' is having an enormous impact on families.

Mr Iemma says hard working families are finding it difficult as the cost of living continues to increase.

"It's already having a devastating impact on families, hard-working families who are struggling to meet extra mortgage repayments in an environment of rising petrol prices.

"It is having a devastating impact."
Professional property appraisals in our buoyant market, property inspections or information for rentals.